I don't even know if this is allowed.  A link-up within a link-up?  Seems like a blogger pyramid scheme is there were such a thing, and if there was any money to be had by being so uncouth.
Ne'ertheless, please forgive my bad manners, read on, and participate if you so choose.
3 Reasons I Love Catholicism, vol. 3
The Pope Francis Edition
~1~
This Papa Francesco quote from yesterday:
"We should all remember, however, that throwing food away is like stealing from the tables of the the poor, the hungry! I encourage everyone to reflect on the problem of thrown away and wasted food to identify ways and means that, by seriously addressing this issue, are a vehicle of solidarity and sharing with the needy."
I'm as guilty as anyone of this, so no judgement here!  Just a really wonderful reminder that our small actions can benefit (or hurt) people everywhere.  Additional points given to Catholicism for being one of the largest philanthropic organizations in the world.
~2~
Pope Francis in the rain
There he is, out there in the rain, getting wet in what nust be terribly heavy robes so as to reach out to his flock.  It gives me such great hope to see a leader who doesn't let a little weather stand in the way of connecting with his people.
~3~
Worldwide Eucharistic Adoration
I had the amazing good fortune of driving to a local Korean Catholic Church on Sunday night and finding it packed with Catholics for Eucharistic adoration.  This was at midnight, so I was both happy and surprised to find what a I did.  At first there was the procession and solemn prayer, and then a screen was rolled down and we watched the ceremony in Rome.  I felt a little conflicted because I had to keep drawing my mind back to the real reason I was there: the Real Presence.  At the same time, to know that thousands, if not millions, of Catholics were praying similar prayers at the same moment I was was a wonderful feeling.  I'm so glad Pope Francis did this, and I hope he continues with the tradition.
~4~
Now it's your turn!
~5~
When this publishes, I will be alone, on a bus to Seoul.  It will be 4 a.m. Korea time.  Why, you ask?  Because I couldn't leave Korea without crossing this tour off my bucket list.
Now you know the real reason I combined 3 Reasons with Quick Takes!  I couldn't not tell you about this, right?!
~6~
In the photo above: 3 South Korean (ROK: Republic of Korea) soldiers guarding the border to North Korea.  And yes, I am willingly – excitedly – going there.  On purpose.
As far as I know, there is no other place like it in the world, so I want to get there while I still can.  A few months ago, when tensions were high between North and South Korea, we thought the tours would be closed.  But things have cooled off and the tours continue.  So off I go.
~7~
While I'm not worried at all, I will gladly accept your prayers of safety.  Mostly you should pray for Kevin, though, as he wrangles Zeke who will be none too pleased to find Mama missing in the middle of the night.
Head on over to
Jen for more Quick Takes
, but be sure to come back this month to link up for 3 Reasons, mmmkay? 
My
link-up will be open all month. Ahem.  (Wink wink, Jen)
PLUS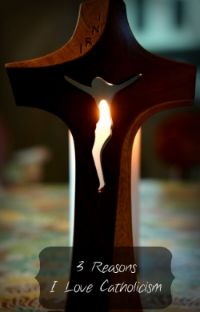 For-EVAH!